K-BIK Power Pty Ltd provides specialist consulting and engineering services to the electrical industry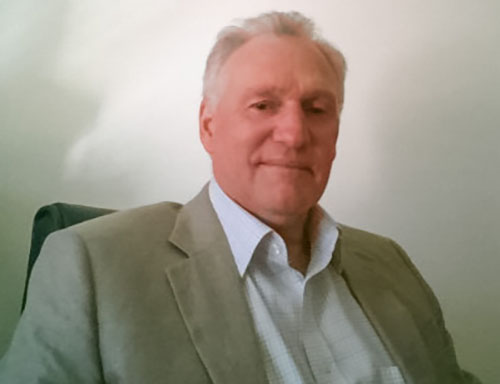 Kerry Williams is the Director and Principal Electrical Engineer of K-BIK Power
Kerry Williams
BEng, FIEAust, CPEng, NER, RPEQ, APEC Engineer IntPE(Aust), MIEEE, PMP, AFAIM, JP(Qual), EngExec
Kerry is a registered and chartered professional electrical engineer with 40 years' experience in the industry including more than 27 years in Management. The last 20 years have been focused on the Australian Electricity Utilities. Achievements include the changing of asset management techniques to maximise asset performance; improved asset condition monitoring techniques and advances in the use of alternative fluids in electrical substation plant.
Kerry has an extensive background in substation asset management and transformer and plant design, manufacturing, refurbishment, condition monitoring and maintenance. He has been responsible for project management, innovation, development and implementation of mobile, transportable and modular substation equipment for Power Utilities in Australia. He is known for his innovative solutions, stakeholder engagement and attention to detail in all he does.
Kerry works closely with Universities and the industry end users to ensure he is up to date with the latest technologies and techniques in substation condition monitoring and asset management. He is the author or co-author of many engineering papers and has presented at local and international conferences.
Talk to a man passionate about making a difference in the electrical industry
DELIVERING TO HIGH PERFORMANCE STANDARDS
Experience
Developed regulatory maintenance, refurbishment and failure management systems related to substation assets at Western Power.
Prepared maintenance & operational instructions & manuals for maintenance of substation plant.
Developed and implemented strategies for new technologies to monitor and improve asset performance.
Implemented changes in asset strategies and processes to continuously improve asset performance.
Engineering technical lead for the management of substation plant for maximising asset performance and whole of life costs.
Delivered forensic Root Cause Analysis (RCA) investigations of primary plant failures.
Investigated & provided outcomes for product defects, system events, human errors and incidents, public safety issues and other external events.
Introduced new HV bushing monitoring & testing with business savings of over $25Million in possible failed transformers and changed the way aged asset risk was quantified in order to repair, refurbish or replace.
Introduced planned outage program for repairs to switchboards for mitigation of partial discharge that causes failures.
Implemented changes to assessment of aged assets due to previously undetected deterioration & failure modes
Managed a team for substation switchgear, transformers & secondary systems specifications and standards for substations across the Western Power network.
Developed transmission systems related standards, manuals, plant procurement specifications, commercial documents and implemented strategies for new technologies.
Met or exceeded customer and stakeholder requirements and expectations by delivering sustainable, commercial solutions for specific substation design projects.
Lead the continuous improvement of the safety and health performance and provided a strong focus on safety in design and prudent expenditure.
Developed & deployed for maintenance & refurbishment programs for Ergon Energy's network assets including transmission & distribution lines within a cost constrained Regulatory regime.
Managed the development of policies, strategies, standards and programs of work for the replacement and refurbishment of line and substation assets at Ergon Energy.
Project managed the technical, design and operational aspects of Ergon Energy's Mobile, Skid & Modular zone substation projects.
Prepared substation & distribution network asset specifications, tender review and analysis.
Lead improvements in the standardisation of zone substations across the Ergon Energy network.
Managed the capital plant procurement inspections and design reviews.
Substation Asset Management
Condition Monitoring Applications & Analysis
Factory Audits, Inspections & Acceptance Testing for HV equipment
Root Cause Analysis, Failure & Forensic Investigations (incl switchgear, instrument transformers & power transformers)
Substation Plant Refurbishment & Replacement Strategies, Design & Analysis
Asset Strategy, Processes Procedures, Work Instructions & Tailored Training Programs
Substation Project, Design & Substation Risk Management
Application & Design of Mobile Substations & Emergency Response Solutions
Asset functional applications analysis & design reviews
Asset Specification preparation, review & analysis.
Fellow Engineers Australia (FIEAust)
Associate Fellow Australian Institute of Management (AFAIM)
Australian Asset Management Council (AMC)
Project Management Institute (PMI)
Institute of Electrical & Electronics Engineers (IEEE)
Electric Energy Society of Australian (EESA)